SEO: search engine optimization: how basic implementation can help you profit from your website.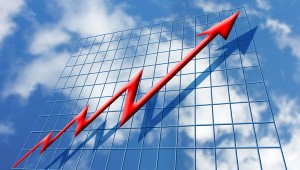 SEO (search engine optimization) is an indispensable web marketing tactic, part of any marketing strategy aiming to discover or create new tactics to promote your products and services online. Search engine optimization (SEO) is the process of improving the volume and quality of traffic to a web site from search engines via "natural" ("organic" or "algorithmic") search results. Usually, the earlier a site is presented in the search results, or the higher it "ranks," the more searchers will visit that site. SEO can also target different kinds of search, including image search, local search, and industry-specific vertical search engines.
As anInternet marketing strategy, SEO considers how search engines work and what people search for. Optimizing a website primarily involves editing its content and HTML coding to both increase its relevance to specific keywords and to remove barriers to the indexing activities of search engines.
Another class of techniques, known as black hat SEO or Spamdexing, use methods such aslink farms and keyword stuffing that degrade both the relevance of search results and the user-experience of search engines. Search engines look for sites that employ these techniques in order to remove them from their indices.
Do you have any questions about our SEO Services? Call us Now!
Do you want to see your website on the first page of Google? Let's start now! Learn more about our
SEO Services Here
.
Do you want to see your website on the first page of Google? Let's start now!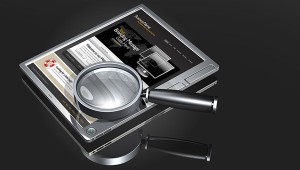 Search engine optimization makes possible for your website to be an important result in search engine results pages (i.e. Google and Yahoo). Your website works very much like any other front street store. A savvy business entrepreneur would never dream to launch any business without a well planned marketing and advertising strategy, or without making sure there is a target market readily available, looking for her products and services.
A smart merchant will make sure her store will be found by those looking for those goods or services; otherwise, that business venture would be senseless, right? Equally true, the same way that you rely on a store manager to manage your goods or services, you need a webmaster to implement the results of search engine optimization.
If you are serious about your online venture, you need an optimized website to sell your products or services online; marketing and advertisement to make your product known, and SEM (search engine marketing) to help you close the selling funnel successfully; all this must be 'masterfully' managed by your website webmaster.
There's plenty of ways to do online business without a website, but if you want to be able to Increase Your Revenue Potential, (ROI return on investment), if you want to be found and be competitive, then you need to have a website.
Send us your website's url and get a short website analysis. Premium SEO audits are available for FREE.
Call today for a free website analysis!
Strategies you need to keep in mind and use to achieve success:
1. Marketing plan
2. Get a website that is really targeted to your niche.
3. SEO your website or you simply won't get found.
4. Geo-target your marketing campaign
5. Include Advertisement campaigns (PR, Adsense/Adwords strategy, click-through strategy, etc. to your strategies.
(If you need consulting on any of these areas, please feel free to contact us we'll be happy to help.)
Do you have any questions? Contact us now, we'll be happy to help.