San Diego Webmaster Services in a nutshell: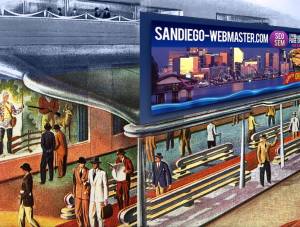 We offer webmaster and search engine optimization (SEO) services for small to medium size websites, including Content Management System (CMS) support for websites built with WordPresss, Joomla, and VirtueMart™ Shopping cart, for
full Blog and e-Commerce integration, at the most competitive
development costs in San Diego. Ask for for our Website Design and Development packages.
We offer Website Design and Development services.
We mainly develop your website using WordPresss, Joomla, and VirtueMart
We provide SEO that really supports the promotion of your goods and services
We offer webmaster services that keep everything in check.
Hosting to Hosting Migration
Platform to Platform website migration
Pointing old domains to your new domain
Content editing
Photo optimization, editing, or resizing
Do you have any questions about this service? please feel free to contact us! We understand that every case is different.